THE COURTS ARE IN SESSION – We did it. Thank you to everyone who took time to write and call to request action on fixing our exterior basketball court. The pace of progress can be slow -in this case, three years- but persistence finally paid off. This month, crews completely demolished the old court and built a new one from ground up. Then they painted the surface brilliant blue and green and added new backboards that are more rigid. While they were on-site, the crews leveled and resurfaced the tennis court with the same blue and green paint and put up a new net. New wind screens are on the way, too.
GET OUT AND PLAY !!!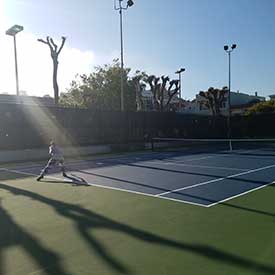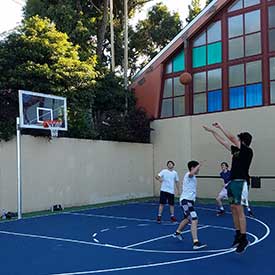 FALL SESSION begins August 20 at Upper Noe. Registration opened on August 3. Sign up for classes now. The Rec Center resumes normal hours Tuesday through Saturday and is closed Sunday and Mondays. Auditorium Free Play and Open Gym hours have changed. See www.noevalleyreccenter.com for details.

Jr. Warriors – sign up now. Starts November 11. See pg 42 of catalog.

---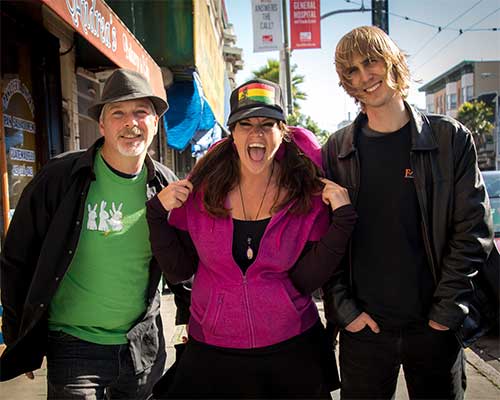 CONCERTS IN THE PARK – first and third Saturdays from 10 to noon.
Whether you bring the kids along or not, come on out and enjoy great tunes.

8/17 – Constant Coogan (right)
With a brand of vocally driven pop music akin to acts like Alanis Morissette and Evanescence, San Francisco's Constant Coogan marries intricate drums, punchy bass, and poignant vocals with heartfelt, honest, hopeful lyrics.


9/7 – Brother Spellbinder Trio
9/21 – E.G. Phillips



---
UPPER NOE BLOCK PARTY – Sept 28 , noon – 3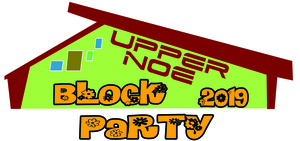 Live music, arts & crafts, games, food, treats, demonstrations, community organizations, special activities in the Kidz Zone, fun for all ages. Last year's block party, Ten Together, was a hit! Let's do it again this year.
* Volunteers are appreciated.
* Community organization and merchants are encouraged to participate.
LEARN MORE ABOUT THIS EVENT
contact: info@noevalleyrecreationcenter.com

---

Get It Done, Call 311
Help keep Upper Noe in tiptop shape. When you see a need for some maintenance, call San Francisco Customer Service Center (311), visit sf311.org or download the 311 app.

Enjoy your Park!
Email info@noevalleyreccenter.com with any questions or suggestions. Share this newsletter to your friends and neighbors. Please help us to promote Upper Noe Recreation Center as your neighborhood center and to connect with all members of the community.

Friends of the Noe Valley Recreation Center provides equipment and support for our wonderful neighborhood park, its patrons and staff year.-round. Please consider a tax-deductible contribution to help keep our park clean, safe, accessible and fun. See how you can contribute at http://uppernoerecreationcenter.com/wp/donate/

Get citywide activity updates directly from Rec & Park. Sign up at sfrecpark.org/about/publications/

Chris Faust
Chair, Friends of the Noe Valley Recreation Center
info@noevalleyreccenter.com
www.NoeValleyRecCenter.com