Upper Noe Block Party 2019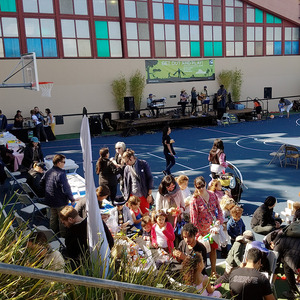 was a huge success. Participation was outstanding. Hundreds of neighbors were greeted by tables staffed by representatives from all of our neighborhood organizations and schools, local groups, many Upper Noe Merchants and a few city agencies. While adults mingled, children played gleefully with a bouncy house, Imagination Playground's big, blue foam building blocks and STEM art while enjoying treats, bubbles and face-painting. The smell of fresh-popped popcorn filled the air. Some noshed on pizza and lemonade, while others sampled cupcakes and bake sale items. All the while, Lunarville played a wide range of lively popular and danceable tunes.
We were honored by special guests Mayor London Breed, Supervisor Rafael Mandelman, Rec & Park General Manager Phil Ginsburg and Ingleside Station Commander Captain Jack Hart. Once again, City Hall showed us how to Zumba as they joined in the demonstration.
Huge thanks go out to Upper Noe staff, led by Facilities Coordinator Cheryl Woltjen, for the logistics and material support, and for their cheerful hospitality and hard work at the event.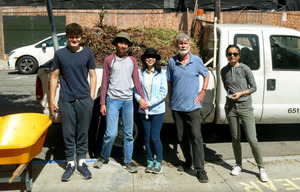 Ladybug Gardeners Clear the Way!
In September, Friends of the Upper Noe Recreation Center volunteers did an amazing job clearing the ornamental garden beds on Sanchez Street to prepare them for new plantings. Thank you for your outstanding effort to improve our park for everyone!
The next garden work day is November 9 from 9 a.m. to noon. Everyone is welcome to pitch in.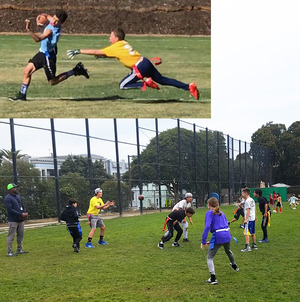 Upper Noe Flag Football teams are ruling the gridiron.
Upper Noe West is 4-0 and Upper Noe East is 3-1. According to head coach of both teams Issac Straznickas, "(We) have one of the top all around players in the league." From strong QBs to incredible speed and defensive threats (seven interceptions returned for touchdowns), these teams are exciting to watch.
Catch practice at Upper Noe on Wednesday afternoons. Games are Saturdays at Potrero Hill Rec Center.
Concerts in the Park concluded the 2019 season in October.
Hats off to our good neighbor, local singer/songwriter Suzanne Kramer for arranging this outstanding lineup of talent. The 2020 season will begin on Saturday mornings in May.

Halloween in Upper Noe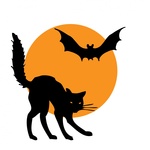 Upper Noe Rec Center does not host Halloween activities.
FNVRC recommends these:


Scare Grove
Friday, October 25, 3 – 9 p.m.
Rec & Park's Halloween extravaganza. Costume contest and parade, haunted houses, carnival rides, food for sale, live entertainment and more.
Stern Grove, 19th Avenue and Sloat Blvd.
Admission $10 per person; children under 2 years old are free


Howl-O-Ween 2019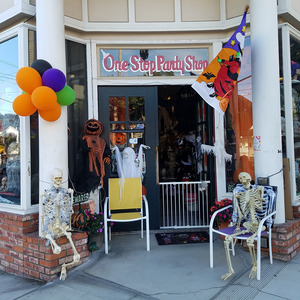 October 27, 2 – 6 p.m.
Upper Noe Pet Parade, Party and Costume Contest
Meet at Noe Valley Pet Co. at 2 p.m. to line up for the parade. Everyone is welcome to participate but only the first 30 dogs will be in the costume contest.
Prizes provided by local merchants.
Special guest judge: Supervisor Mandelman


Upper Noe Trick or Treating
October 31
Sanchez Street from 30th Street up to and including Randall Street.
Street closed to traffic. Amazing displays and costumes.


One Stop Party Shop
1600 Church Street @ 28th Street
A great place for Halloween costumes and supplies. Shop local.



---
Get It Done, Call 311
Help keep Upper Noe in tiptop shape. When you see a need for some maintenance, call San Francisco Customer Service Center
(311), visit sf311.org or download the 311 app.
Enjoy your Park! Visit http://uppernoerecreationcenter.com/wp/ for
details.
Email info@noevalleyreccenter.com with any questions or suggestions. Share this newsletter to your friends and neighbors.
Please help us to promote Upper Noe Recreation Center as your neighborhood center and to connect with all members of the
community.
Friends of the Noe Valley Recreation Center provides equipment and support for our wonderful neighborhood park, its patrons
and staff year.-round. Please consider a tax-deductible contribution to help keep our park clean, safe, accessible and fun.
See how you can contribute at http://uppernoerecreationcenter.com/wp/donate/
Get citywide activity updates directly from Rec & Park. Sign up at sfrecpark.org/about/publications/
Chris Faust
Chair, Friends of the Noe Valley Recreation Center
info@noevalleyreccenter.com
www.NoeValleyRecCenter.com