APRIL SHOWERS BRING MAY FLOWERS
Take a walk along the Sanchez side of the park to view our lovely Native Plant Garden in spectacular bloom. The daffodils are out, too, in a supporting role.

SUMMER SESSION – June 2 – August 15

Registration for Summer Activities begins Saturday, May 18 at 10 am. V

isit

sfrecpark.org to see the full schedule and to fill in your Wishlist in advance

.



NOTE: Upper Noe indoor programs start June 17. The building will be closed for the first two weeks of June for floor maintenance. Outdoor activities are not affected.

QuickStart Tennis

(age 9-11) on Tuesdays from 5 – 6 p.m continues through the summer.



Summer camps

still have room but do not wait until school lets out to sign up.

Call 415 831-6800 to check for openings. Upper Noe is hosting one-week-long basketball day camps (M–F, 9 am -1 pm) from June 17 to August 15.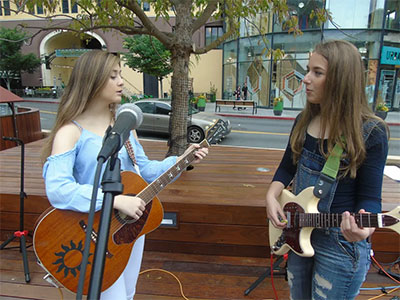 Every 1st and 3rd Saturday of the month
10 a.m. – noon in the playground

May 4 –
Audio Blonde
(right)
May 18 – Mick Schaffer
(Mick is substituting for "essence")

Special thanks to
our good neighbor
Suzanne Kramer for managing this event and lining up awesome performers. Suzanne is not available this summer to warm up the crowd for each show but we hope to have her for a full session at least once this season.

Whether you bring the kids along or not, come on out and enjoy great tunes.
---
MAINTENANCE AND UPKEEP
The building will be closed for floor mainenance June 2 – 16
We're Number 10
Congratulations! Upper Noe is near the top of the list of well-maintained San Francisco parks. A new dashboard showing all park maintenance scores has us rated at number 10 for all city park properties. To see Upper Noe scores and check out how we compare, click
here
. Our staff and volunteers are
amazing, as are
all of you good neighbors who keep an eye out and make 311 calls to report issues.
Garbage In Garbage Out
Thank you everyone for being mindful about garbage and litter in the park. A recent waste audit has determined that we are only entitled to two black cans for the building and park and only one for the dog run. Our maintenance personnel do their best to cope with this challenge. Your help will make sure that our park stays clean and inviting. Pack out what you can. There are public receptacles at each street corner outside the park.
Blacktop Court Action Neededs to Continue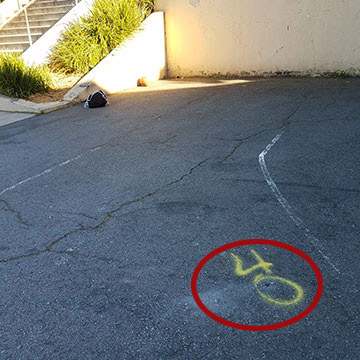 The area where Upper Noe utterly fails in the recent maintenance audit is our outdoor courts. The good news is that it appears that our outdoor basketball court is undergoing inspection. Small holes have been drilled to

measure and mark

the depth of the blacktop. Hopefully that means that repairs are coming. However, we cannot bank on that. Parents and neighbors need to continue to speak up and demand that Rec & Park remedy the situation so that we can have a safe and functional outdoor play space.

Please call 311 or go online to SF311.org and report your concerns. That is the best way to get your message through to the City. If 311 says that the issue has already been reported, say that you want to add your name to the complaint. Strength in numbers!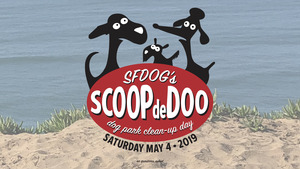 Scoop de Doo


Saturday May 4 , 9 am to noon




Joby's Run dog park





Friends of Upper Noe Dog Owners Group (FUNDOG) are collaborating with SFDOG in a city-wide clean up day. Come on down for a bit and help rake gravel, pull weeds, sweep the walks and give the park a good scrubbing. Treats and gifts are provided by

Noe Valley Pet Co.VIP Scrub Club and

---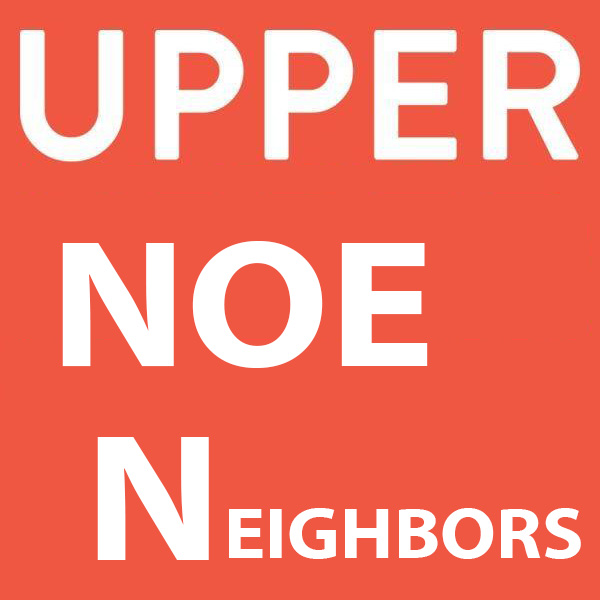 Upper Noe Neighbors meets
Wednesday, May 15 at 7 p.m. at Upper Noe Rec Center auditorium. Recology presents on how to make SF the greenest city in the USA, and more.
---
Resilient Noe Valley Launch
Wednesday, May 1 , 9:30 to 11 am or 6 to 8 pm
Noe Valley Ministry at 1021 Sanchez
Join Your Neighbors and Help Build a Safer, Connected and More Resilient Noe Valley. Attendees will learn the background of the Resilient Noe Valley initiative and how it will help protect the health and well-being of our community and neighbors.
Register for either May 1 launch meeting and learn more about Resilient Noe Valley here –
www.empowersf.org/resilient-noe-valley/
---
Get It Done, Call 311
Help keep Upper Noe in tiptop shape. When you see a need for some maintenance, c
all
San Francisco Customer Service Center (
311)
, visit
sf311.org
or download the
311 app
.
Enjoy your Park!


Email info@noevalleyreccenter.com with any questions or suggestions. Share this newsletter to your friends and neighbors. Please help us to promote Upper Noe Recreation Center as your neighborhood center and to connect with all members of the community.

Friends of the Noe Valley Recreation Center provides equipment and support for our wonderful neighborhood park, its patrons and staff year.-round. Please consider a tax-deductible contribution to help keep our park clean, safe, accessible and fun. See how you can contribute at http://uppernoerecreationcenter.com/wp/donate/



Get citywide activity updates directly from Rec & Park. Sign up at

sfrecpark.org/about/publications/

Chris Faust
Chair, Friends of the Noe Valley Recreation Center
info@noevalleyreccenter.com
www.NoeValleyRecCenter.com