Newsletter | Thanksgiving 2017
---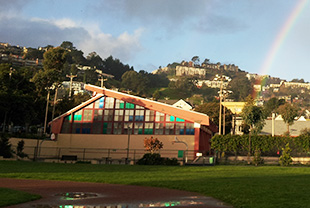 Thank You for Making Upper Noe the Highlight of Our Community
Remembering the laughs, the smiles, the friendly waves across the playground, casual chats that went on and on and on, playing together, working together, making new friends, sharing experiences and building memories. This is why we keep coming back.
Upper Noe Recreation Center is a tiny gem that offers something for all ages, from tiny tot classes to Senior Tango, Yoga to cooking, karaoke to skateboarding. Community meetings, family parties, late-night basketball, youth baseball, tennis, volleyball and pickleball, playground meet-ups, and Joby's Run dog play keep this hot spot humming all day.
We are grateful for our kind and dedicated park staff that watch over and maintain our park. Every one of them gives the full measure of service of their position and regularly go well beyond the call of duty to ensure that Upper Noe remains attractive, welcoming and safe. Despite the huge number of patrons this park serves, our wonderful office and program staff, custodians, gardeners and maintenance workers of all sorts make sure that it Upper Noe is ready for us every day. Thank you.
And to you, our dedicated volunteers and the folks that come often and those who just pass through occassionally, thank you for all that you do. Picking up litter, weeding the gardens, reporting maintenance issues, helping to set up meetings, watching after each other's children, sweeping the walks in the dog park, all the small and large actions that lend a hand make Upper Noe a friendly and inviting destination for us all.
See you all there soon!
Upper Noe Recreation Center building and office are closed Thursday and Friday for the holiday but enjoy the park with friends and family.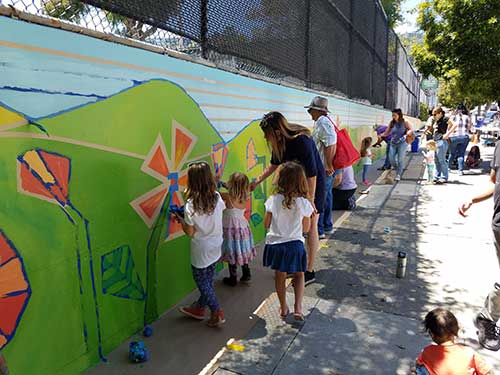 Enjoy your Park!
Chris Faust
Chair, Friends of the Noe Valley Recreation Center
info@noevalleyreccenter.com
www.NoeValleyRecCenter.com